Allow Flash in Chrome
Important Note: Adobe Flash Player will be fully removed from all major web browsers by December of 2020. After that point there will be no way to enable Flash content on websites. The official announcement from Adobe which links to official announcements from all major browsers is available here.
If you are presented with the error "Adobe Flash Player is blocked", please use the following steps to allow flash to run on the desired site:
1. Click the error bubble that looks like a puzzle piece with an X in the right side of the URL bar and click Manage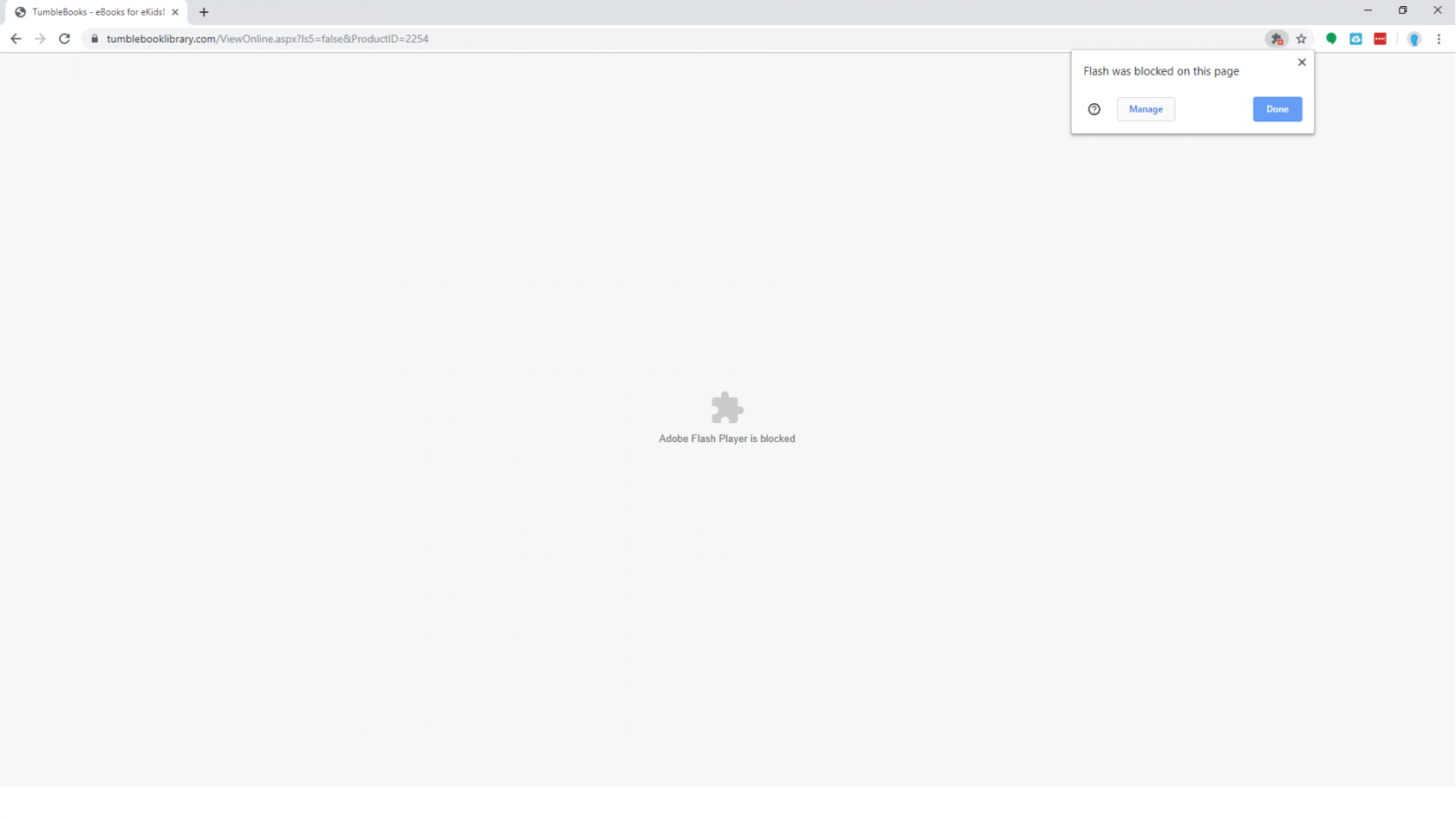 2. Turn on "Block sites from running Flash" and then click back to the tab with the blocked flash page.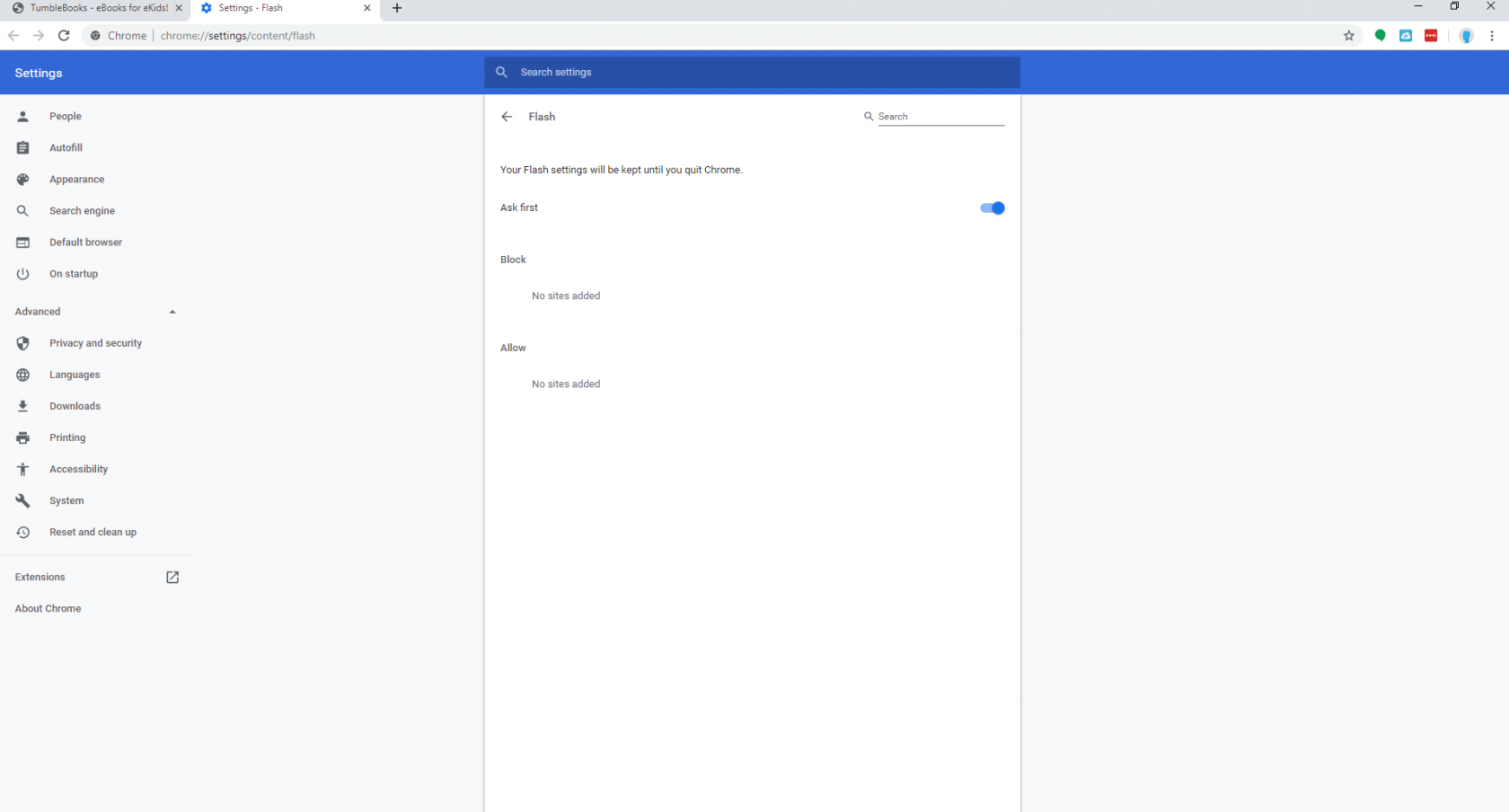 4. Click on the puzzle piece in the middle, and then click allow when chrome asks if you want to run flash.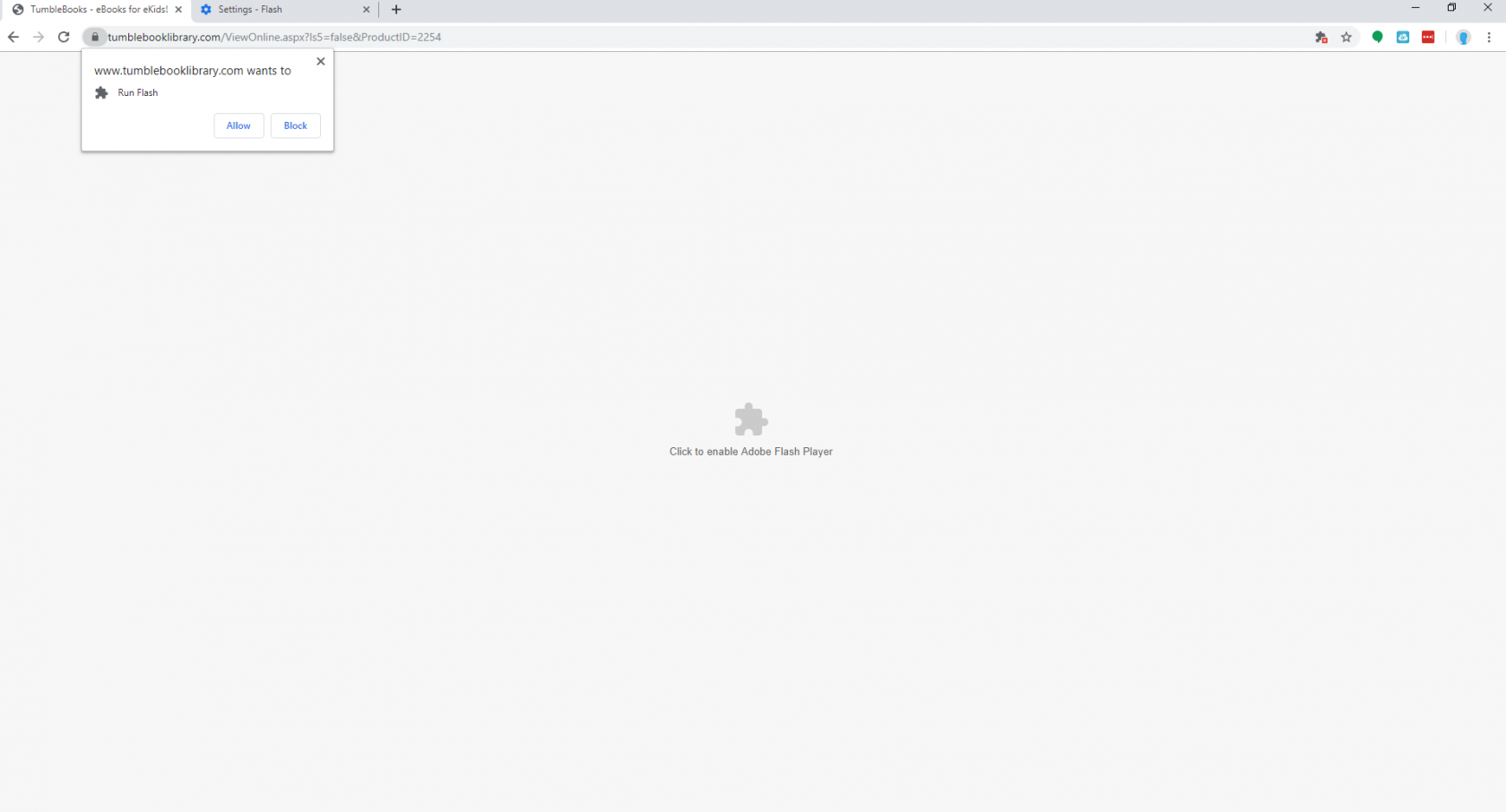 5. Click back to the settings page. Verify that the site is now listed under Allow and turn "Block sites from running flash" back off.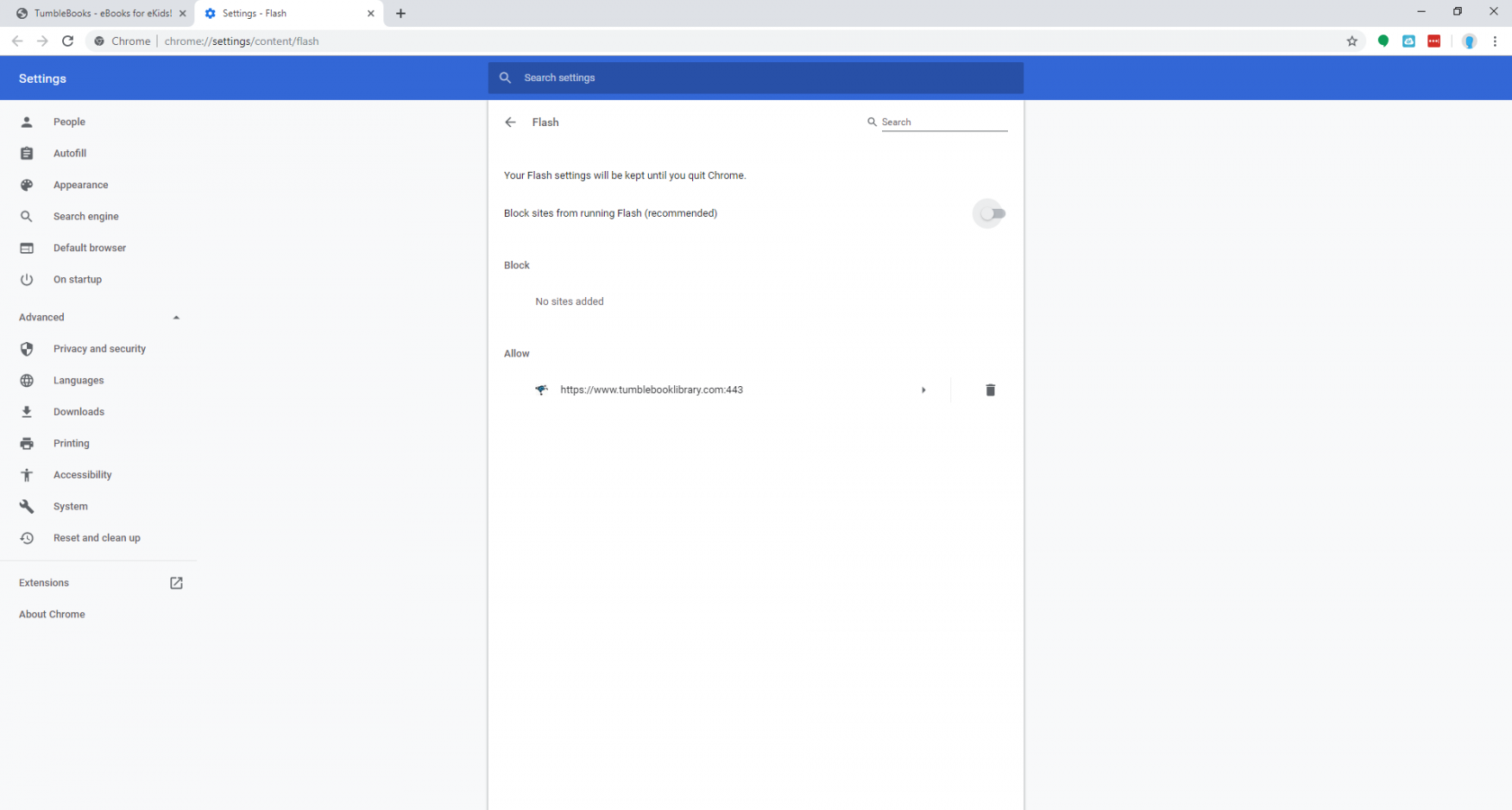 Your site should now work. If it still does not work, please put in a ticket in Eduphoria and a tech will assist you.